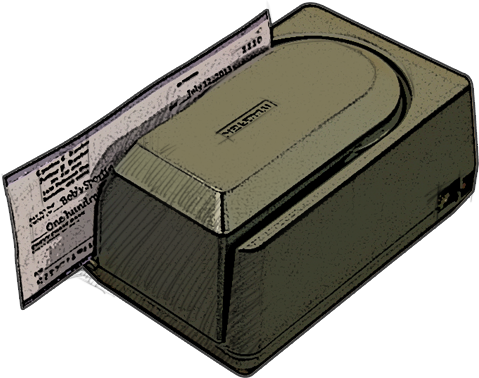 Accepting checks electronically is safer and easier.
Along with your merchant account, the equipment and services you need to process checks electronically may include:
Electronic Check Acceptance Terminal
Printer
Navidor has several check reader options for merchants interested in this solution
Benefits

of accepting checks electronically:
Increase sales by processing checks
Faster availability of funds
Eliminate check handling labor and trips to the bank
Reduce fees — decrease bank fees associated with check returns and check handling expenses, and eliminates NSF and other banking fees
Enhanced security — safer than cash and paper check processing
Eliminate bad checks for security and peace of mind
No paper claims for bad checks
Free, detailed online reporting of all activity
To learn more about our electronic check solutions click here.
Interested in Getting Started?
Fill out this short form and we will contact you to discuss your business' needs,
or call us directly at 1 888-688-4542 x 8