What is Dynamic Currency Conversion (DCC)?
It's a solution that gives the international cardholders the option to pay in their home currency, allowing them to see the true cost of their transactions at the time of purchase (rather than when their credit card bill arrives).
A WIN-WIN for merchants and their cardholders

Cardholder Benefits
Transaction cost is in their home currency, providing greater transparency
Competitive exchange rates are offered and locked-in at the time of purchase
Less confusion – sales receipts match cardholders' statements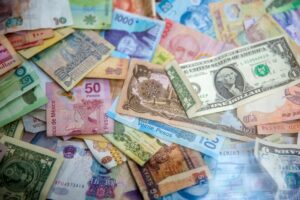 Benefits to Merchants
Earn a rebated commission on every qualified DCC

transaction

, gaining an additional revenue stream.
Minimize disputes and chargebacks
Provide a better experience for customers
Encourage recurring activity

A seamless and transparent process, so merchants can focus on their business
The

POS

device /

terminal

will automatically identify foreign cards during the

authorization

stage.
It clearly displays the sale amount in local currency as well as in the

cardholder

's home currency.
The terminal prints the

receipt

displaying the transaction total in the local currency, the foreign exchange rate and the customer's home currency.
The cardholder gets the chance to accept the purchase price in their currency OR pay for the transaction in the business's local currency.
Regardless of the choice the customer makes, the transaction will always be settled in USD, for the full sale amount.
DCC is available for:
Visa and Mastercard transactions,
In about 70 currencies
DCC vs MCC (Multi-currency Conversion)
Dynamic Currency Conversion (DCC) is the conversion of the purchase price of goods or services from the currency in which the purchase price is displayed in another currency. DCC occurs at the point of sale.
Multi-currency Conversion (MCC) is where the

merchant

supports multiple currencies for good or services yet receives payment in a different currency regardless of the cardholder currency. The conversion of the currencies is completed "backstage".
DCC and Multi-Currency are mutually exclusive: one merchant number cannot support both. Separate merchant numbers would need to be set up, one for DCC and one for Multi-Currency.

At Navidor, we power payments globally to help merchants grow their business.
With our selected partners, there is no additional cost for merchants to activate this option.
Learn more about Navidor Services