Process checks electronically or debit payments directly from your customers' bank account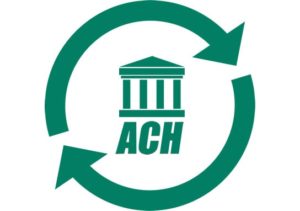 Direct Debit Solutions
Our Direct Debit Solutions allow merchants to setup authorized debits from a customer's checking account.
ACH

Debit

Enables merchants to debit amounts directly from customer's personal or business bank accounts. Recurring billing is available.
The consumer or business provides written

authorization

through mail order, fax, or face-to-face for an electronic ACH Debit to their checking account.
Transaction information is uploaded to the processor through a variety of options including a virtual

terminal

, payment

gateway

, or batch file transmission.
The funds are electronically debited from the client's checking account.
Once the

transaction

is cleared, the funds are electronically deposited into the

merchant

's account in 2-5 business days.
Tele-Debit
Merchants can debit consumers checking account, from anywhere, utilizing any touch-tone phone.