Loyalty & Reward Programs increase sales and drive repeat business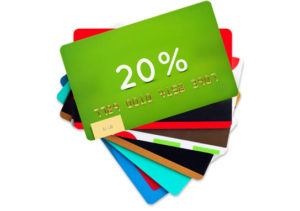 Your customers are the key to your business' success so why not reward them with a loyalty program to ensure they keep returning?
Loyalty or Rewards programs are launched using a card made of PVC plastic that has a magnetic stripe on the back.
The card can be used to accumulate points, dollars or rewards in a merchant's store or business. The card can track visits, products purchased or total dollars spent. The merchant can predetermine the levels of rewards or points on the program.
Benefits of Launching a Loyalty Program
Enhanced image/brand reinforcement
Repeat loyalty customers spend 33% more than new customers
Promotes more return visits and larger average tickets at the location
Ability to

capture

customer information and track purchase history
Tracking and reporting allows merchant to easily manage program
Creates better relations between merchants and their customers
Sets the merchant apart from their local competition
Loyalty card members are more likely to refer others to visit
Promotions or special events can also be launched using the cards
Streamlined procedures at the

POS
A 5% increase in customer retention can increase a company's profitability by 75%.
Consumer Benefits
The benefits to the customer are realized when the reward levels are reached. No matter what program is supported by the merchant, consumers appreciate getting rewarded and earning something back on purchases.
The programs provide the customer the ultimate in flexibility. In today's competitive retail environment, loyalty programs are aimed to retain and build upon the merchant's current customer base. The system offers a powerful tool to create a compelling reason for customer's to continue to visit a merchant time and time again. Implementation specialists work with the retailer to determine and configure the system for the types of loyalty program desired.
More from our blog